Sustainable Skills Classes – Sewing, Quilting, Painting & Drawing
October 26, 2010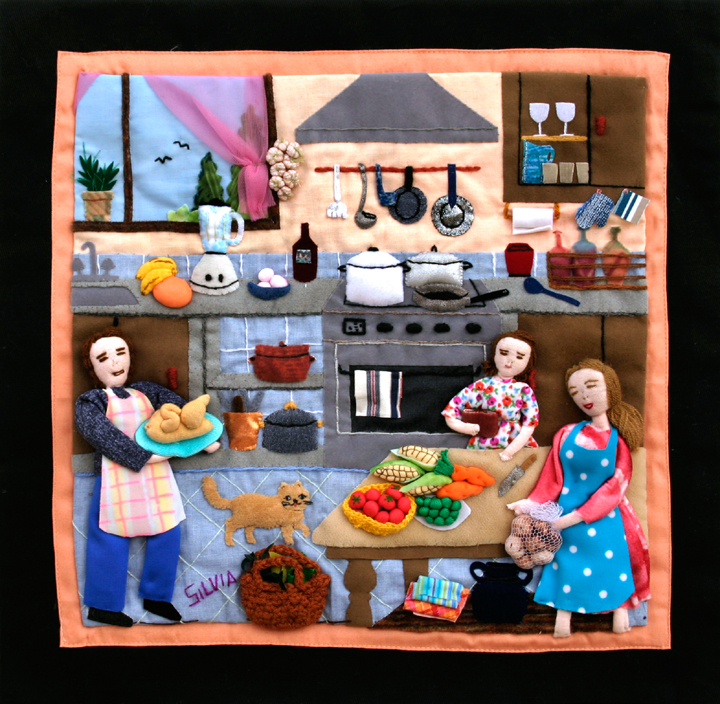 S E W I N G classes & ARPILLERA – quilting social commentary

SUSTAINABLE SKILLS
Marci and Carolina came up with the idea to host workshops within their community to teach skills that promote CREATIVITY and TRUST for a brighter SUSTAINABLE future.

Creativity:
Able to imagine and create; using originality, stimulating the imagination; extending beyond the normal limitations.
Trust:
To have confidence in something or someone; to know something in your heart that the future holds much more than the grim news we are bombarded with. In one word, to promote Sustainability with a vision: Creative insight or imaginative foresight and wisdom; something that is seen in a dream.
Sustainable development is a pattern of resource use that aims to meet human needs while preserving the environment so that these needs can be met not only in the present, but also for generations to come. The term was used by the Brundtland Commission which coined what has become the most often-quoted definition of sustainable development as development that "meets the needs of the present without compromising the ability of future generations to meet their own needs."
$25 each for 4 classes (total $100)
or $30 per individual class
Come and join us:
l'appartement / 5585 Cote St. Luc Road # 1
Arpillera – PAINTING & drawing / 514.928.8906 – Carolina
S E W I N G classes / 514.481.0258 - Marci
Access to sewing machines, reference books and patterns in the class. (Maximum class size, 4 people )
- small groups – building community – morning and evening courses -
Be the first to like this post.